Tuesday,
08 March 2016
18:00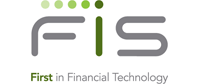 Is the blockchain really faster and cheaper?
Speaker: David Birch, Director, Consult Hyperion
Background:
For the past year, banks have become really excited about blockchain technologies. The claim is that these technologies will allow banks to create instantaneous exchange over the internet for near free. But is this true? What about alternative methods of exchange, such as a simple mobile text message? That is also real-time and near free. There are other technologies that could be used too, so why are the blockchain's claims so persuasive to banks?
Industry guru David Birch will discuss the polarising views to somehow see if we can find the truth.
David G.W. Birch is an internationally-recognised thought leader in digital money and digital identity. One of the 2014 "Power 50" in European digital financial services and a NextBank Fintech "titan", in 2013 he was named one of WIRED magazine's global top 15 favourite sources of news from the world of business and finance and was ranked the no.1 influencer in European emerging payments by Total Payments magazine.